These days people can't get enough of crossovers, but also the prices of CUV's are ballooning into the stratosphere. However, that's where models like this all-new 2024 Chevy Trax come in. Starting at only $21,495, this model will not just be the most affordable crossover in the lineup, but also the entry point into the Chevy lineup now that the Spark has been discontinued. So, is this all-new 2nd-gen Trax the entry-level crossover for you? Keep on reading to find out!
All-New for 2024
● Completely revamped exterior design
● Redesigned interior with new tech
● New Advanced Safety Features
Trim Structure
LS -> 1RS -> LT -> 2RS -> ACTIV
Exterior Design and Features
The exterior design has been completely overhauled for the 2024 Trax, which is most definitely a welcome improvement for the vehicle. The introduction of a wider stance and more vertical line really brings the Trax back in line with the rest of the Chevy line-up, giving the Trax some much needed modernization. The LS and LT models will have a straightforward design with fewer bits and bobs, and some additional brightwork on the LT. The RS trim will have its own special design and accents, as well as the ACTIV trim. Full LED headlights with an LED daytime running light will be standard in a new separated design, similar to the larger Blazer. To get heated mirrors, you will have to opt for the RS or ACTIV trim, with no blind-spot monitoring for any model. For the wheels, a variety of trims are offered, with steel wheels on the LS all the way up to 19-in alloys on the 2RS.
The side design of the Trax has also seen some massive updates, where it has been extended by 11-inches overall, now making it 178.6-inches in length. The Trax has also been lowered to add to its more aggressive stance. The changes continue around to the rear of the vehicle, where Chevy has implemented similar design changes as they did to the front. We are unsure of the taillamp availability but hope to have at least a partial LED option. The lower fascia on the ACTIV will also see a more rugged look.
 Chevy has offered some new safety systems on the Trax for 2024 in the new Chevy Safety assist Suite:
Forward emergency braking with pedestrian detection, lane keeping assist and auto high beams
Adaptive cruise control is available for the first time on the Trax
 Paired with these safety features will be a Basic and Powertrain warranty, of which we are unsure to its extent yet. Now let's head to the interior and check out the numerous updates there!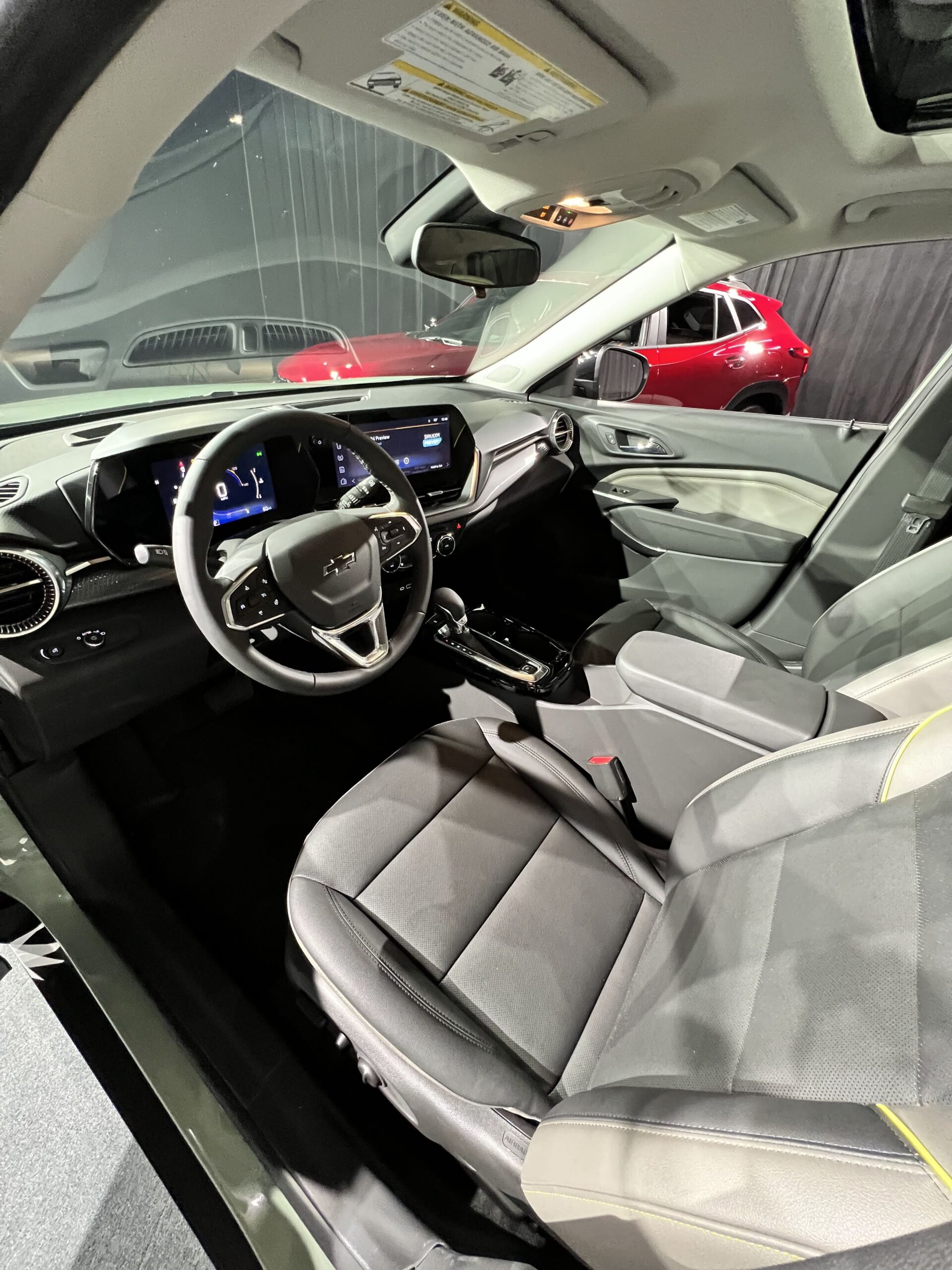 Interior Design and Features 
 The changes don't stop once you get to the interior of this all-new Trax. As seen in many of the recently unveiled Chevy products, there is a new and classy interior design to replace that of the outgoing generation. To get into that interior, buyers will find remote start as standard on all but the LS trim, and we assume smart entry and push button start will be of a similar availability. When it comes to interior materials, cloth of varying designs and colors will be available, with a more durable EvoTex cloth on the ACTIV trim. We assume that memory seats will not be available, and the ACTIV trim does have a power adjusting driver's seat.
 Heading away from the seats you will find the new 8-inch digital gauge cluster on the RS model we had access too. We are unsure of full availability at this time. The 2RS has a flat-bottomed steering wheel, and the wheel is heated on the RS and ACTIV trims. All Trax buyers will be pleased to have either an 8 or 11-inch display in the center of their cabin, much improved from the outgoing model. Wireless CarPlay and Android Auto will be standard no matter what screen, as well as a back-up camera. A wireless charger is now available in the Trax as well.
 Below all of this new tech, we will continue to run into some new changes for the Trax. We now have an electronic parking brake in the new Trax, which allows for more storage space in the center console. Just above this redesigned center console are some much appreciated physical climate controls, with automatic available in the LT and above. Heated seats will be standard on only the RS and ACTIV trims and available on the LT. A moonroof is available on the Trax as well.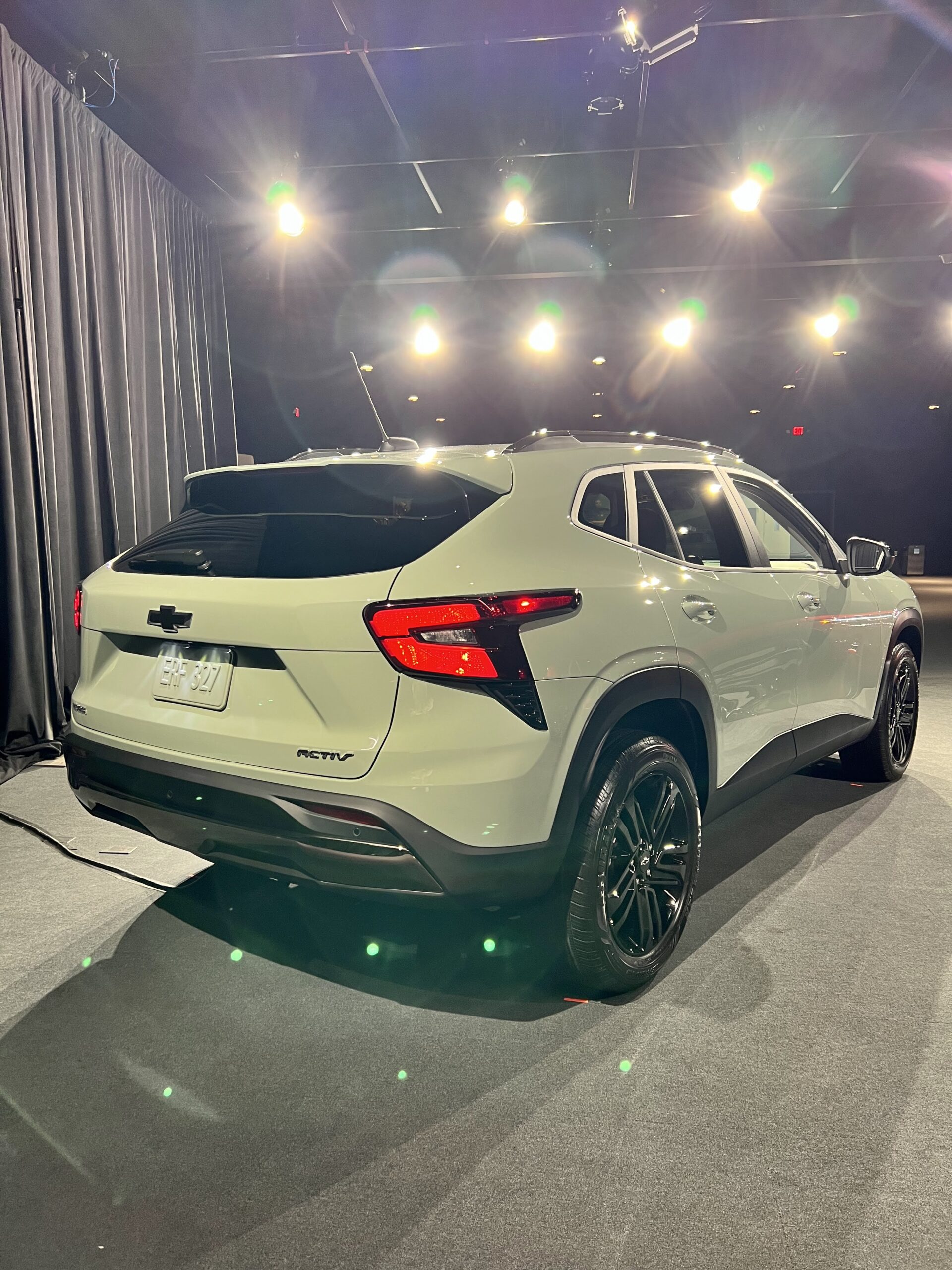 Rear Spaces
When it comes to rear amenities, we know that USBs will be on the LT trim and above. With an 11-inch growth spurt, we aren't surprised to see that the Trax has more legroom than its outgoing generation.
Specs: Legroom: 38.7-inches (+3 inches from last generation)
 Another reward of the Trax's jump in length comes in the cargo department. With about 12% more space than the outgoing model, the Trax now offers a maximum of around 54 cubic feet of space!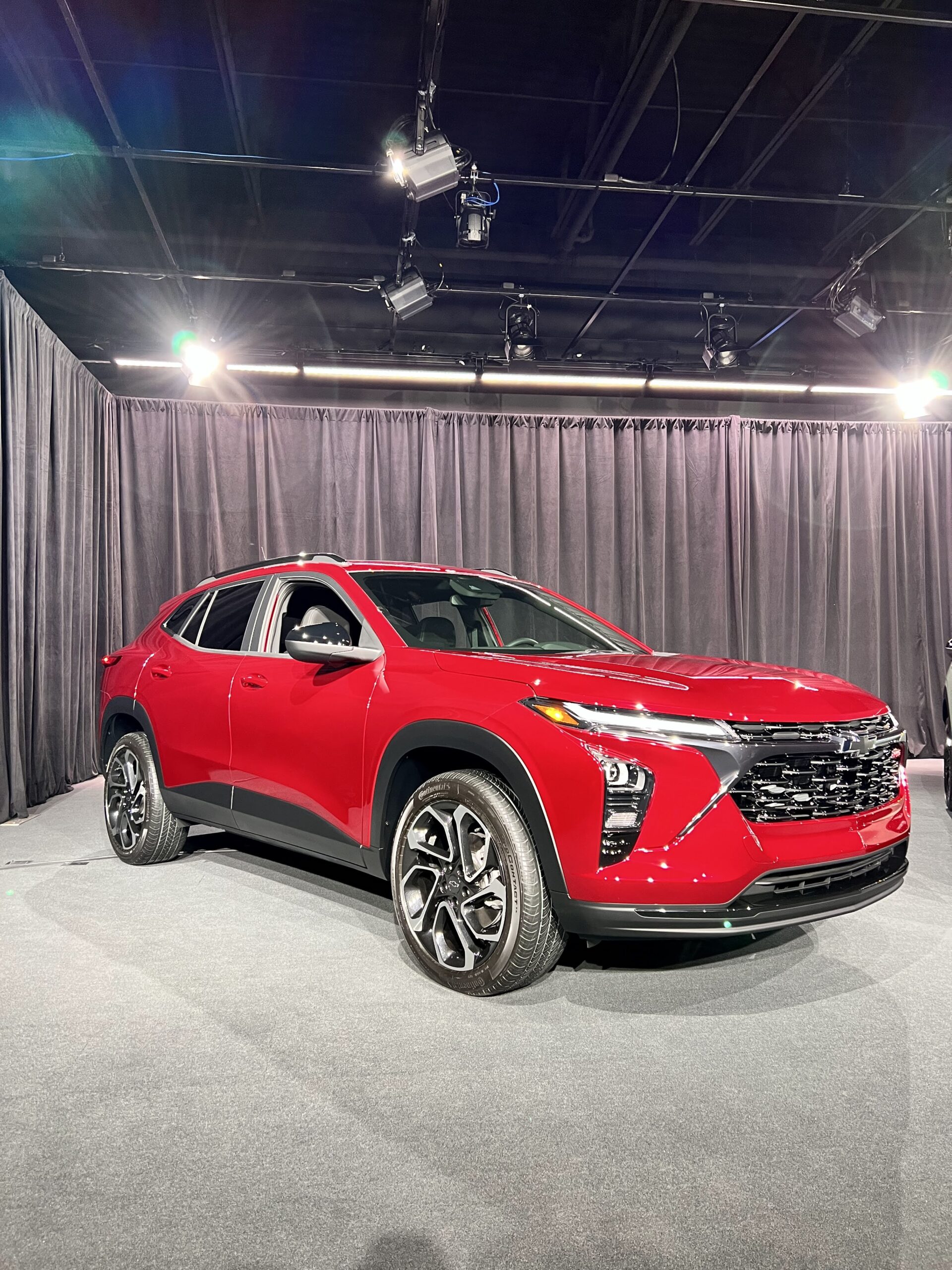 Powertrain & Driving Impressions
All Trax models will come standard with one powertrain, shared with its Trailblazer sibling.
1.2L Turbo I-3: 137 hp | 162 lb.ft of torque
 We are surprised to see the more powerful 1.3L Turbo from the Trailblazer is not available, but maybe this will be a future addition. A 6-speed automatic transmission will be standard, along with being FWD only. We can expect the fuel economy to be similar to the Trailblazer, which is currently at 29/31/30 MPG.
 As for a test drive, we have yet to have full access to an actual model to drive. But stay tuned to the Car Confections YouTube channel and website for our driving impressions!
Pricing
Chevy has released prices already for the new Trax, and this is where we are quite impressed. All of this comes packaged in just over 20k!
 LS: $21,495
1RS: $23,195
LT: $23,395
ACTIV: $24,995
2RS: $24,995
 If you want to get your hands on the new Trax, this model will go on sale Spring of 2023. We have been quite impressed with this all-new 2024 Chevy Trax and are excited to get our hands on one as soon as possible to give it a full review. Does this new Trax pack the punch it needs for this price range? We will soon find out!